Welcome to Boss Lady Tarot
Dynamic Real-Time Tarot Insight Relevant to Everyday Challenges
Morgan Library
See the Visconti Sforza Tarot Deck at the Morgan Library in New York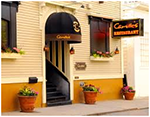 Camille's
Read Tarot at Camille's in Providence
Yale
Visit the Yale Library to view the Cary Yale Visconti Tarot deck.
Cigar Night
Host a Psychic Cigar Dinner
Private Parties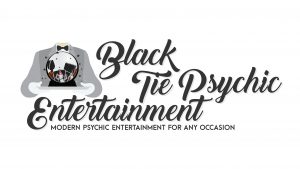 Consider a tarot card reader for your next cocktail party or swanky soiree. Imagine yourself nestled with a Martini by candlelight, nibbling on Hors d'oevures while tarot reader Karen Bentley provides entertainingly insightful readings to your guests with awe inspiring relevancy.
Karen does not tell "fortunes" but provides dynamic, empowering "real time" guidance applicable to everyday challenges, empowering you to chart your course with peace of mind. Also Available For: Grand openings, graduations, hen parties, bachelor parties, Jack and Jill wedding and baby showers, bachelor parties, bachelorette parties, fraternity parties, cigar tastings, wine tastings, cocktail parties, after-parties, birthdays, house parties, house warming parties, employee appreciation events, charity events, psychic fairs, festivals, adult toy parties, corporate events and entertainments, resident appreciation nights, feasts, sorority parties, film industry gatherings, spoken word events, and more! RATES: $100.00 per hour (RI/MA) $150.00

For persons engaged in an intimate relationship with another, this intuitive 22 card reading, using just the Tarot "Arcana" provides insight into a union's inner workins and "bond nature" A way to discover a relationship's present and future amidst it's myriad of possibilities.
$100.00 USD
Soul Mate Search Tarot Reading
This 22 card spread featuring just the Major Arcana provides a backdrop for an in-depth peek into the labyrinth of spiritual twists and turns preceding any human coupling of extreme significance.
$100 USD
Glean Insight from the events of yesteryear and ponder the lessons and opportunities that await.
Includes: 12 Card Tarot Birthday Spread interpretation Tarot Birthcard Analysis Complimentary cupcake $70.00 USD